God help you if you ever google the phrase "Bollywood man-nipple." Of course, the first site to appear is
this
one, but aside from that I cannot be responsible for whatever atrocities you may witness.
Because of this obvious deficiency in search engines, I have researched far and wide to find the most fugly examples of
homo sapiens
' most useless appendage - the man-nipple, otherwise known in Latin as the
vir papilla
. (As an aside,
vir
specifically refers to males, as opposed to mankind in general that
homo
implies... modern meaning aside.) My interest particularly pertains to the subgenus
Bollywoodus vir papilla
, more commonly called the "Bollywood man-nipple" (as previously mentioned).
Firstly, I would like to say that there is such a thing as good Bollywood man-nipple. Good man-nipple occurs when an attractive Bollywood actor, hereafter referred to "John Abraham," appears completely topless - no need for cloth to obscure a solid chest, am I right or am I right? Good man-nipple also occurs when aforementioned "John Abraham" is wearing a button-up shirt that is buttoned incompletely. However, good man-nipple can be easily or suddenly changed to bad man-nipple if "John Abraham" appears wearing a mesh shirt, strange make-up, or any other fashion atrocity. And then, of course, there is the "fugly man-nipple," which is a category that completely defies definition. To illustrate:
Good man-nipple
Yes, please.
Bad man-nipple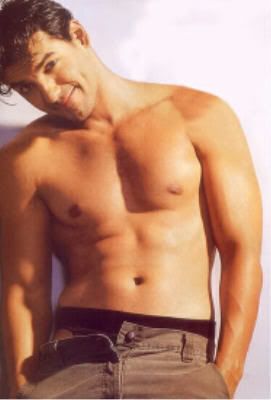 Good nipple... bad underpants.
Fugly man-nipple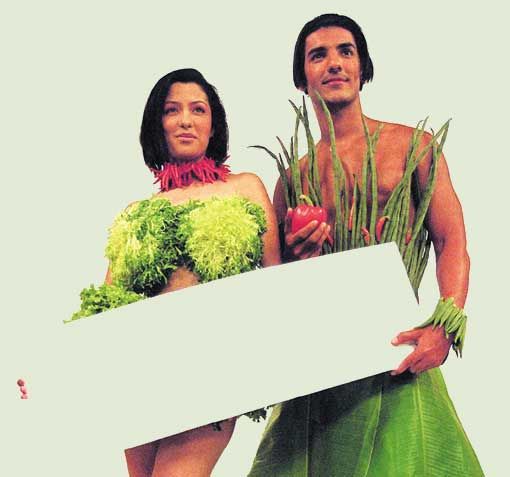 He seems less appetizing in this get-up, but I suddenly crave a salad.

Please stay tuned for Bollywood Man-Nipple - Part 2: When Bad Nipples Happen to Good People.